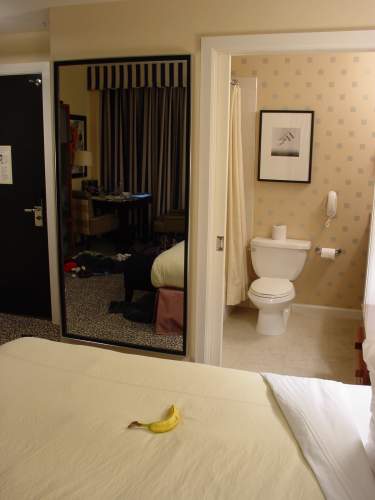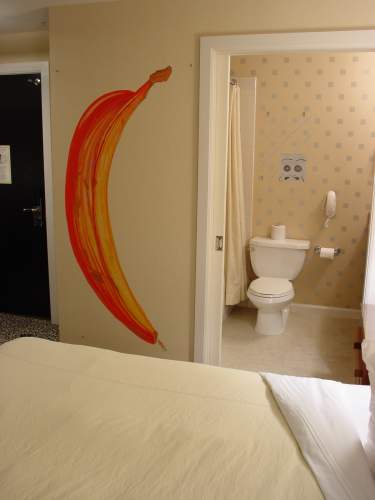 I suppose it's hard to imagine the QOTSA frontman on tour, sitting in hotel room with a little watercolour sketch pad.
This
seems like a more rock and roll way of exercising one's creative urges (the website has a whole gallery of images - hover each one to reveal the secret art).
I'll be checking behind mirrors, paintings and bedheads in future...you never know...