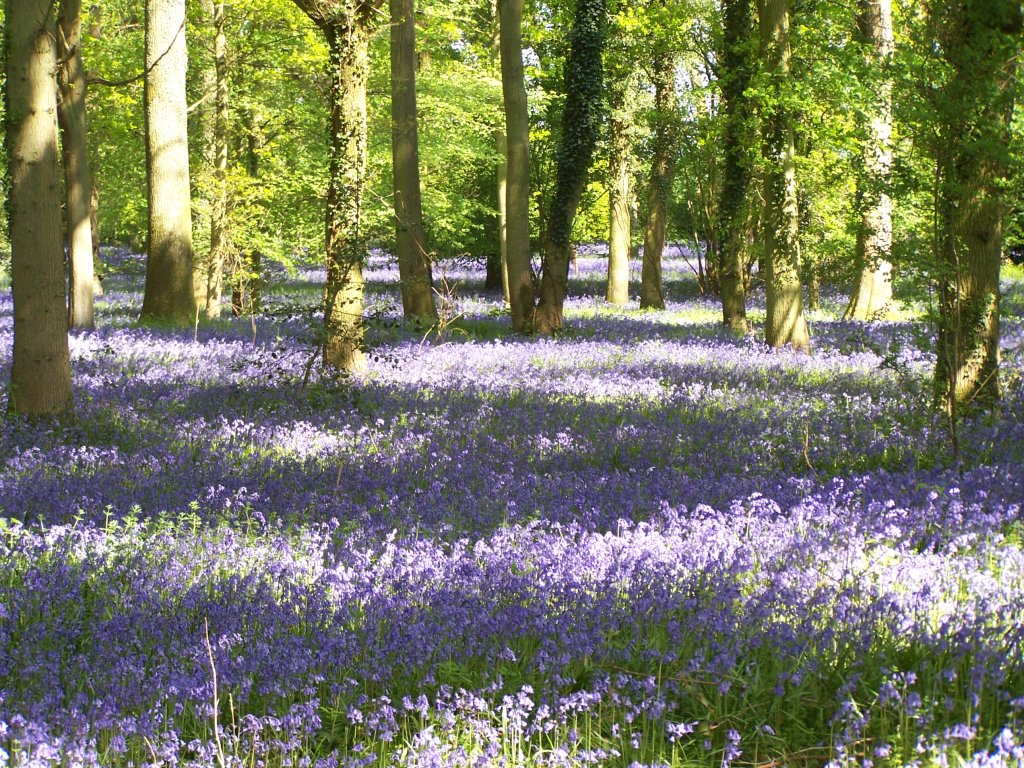 In an out of character moment of spontaneity, my father suddenly suggests a morning excursion to a section of the North Downs Way, which is potentially mobility scooter friendly.
My mother loves bluebells and the woods are resplendent in their spring finery. The views out towards the south downs are magnificent against blue skies and bright sunshine.
It's a wonderful and pleasantly argument free and companionable way to spend my birthday morning. The thought of "I ought to be in the office right now" making the day off ever sweeter.
We're not the only ones out to enjoy the sunshine, adjacent to one gateway onto the open downsland, an adder lies coiled, soaking up the rays.
It's not clear who is most alarmed, my mother or the reptile.
To be fair, I think mum had the advantage with the mass of metal and pneumatic tyres at her disposal.